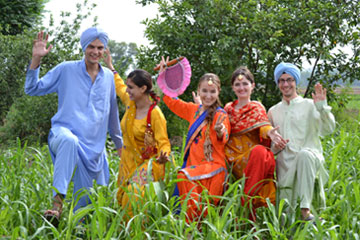 Village Tours utilizes the skills of an experienced team of agricultural and travel specialists to deliver an unparalleled level of service. There is nothing to disturb the calm unless you count the chirping of birds or the crops swaying in the fields. You can have a great experience by enjoying fresh food, air, and a splendid ambiance. Reconnect with your roots, experience the tranquility of countryside and farm life, and walk along the sprawling acres of carefully nurtured crops.
Punjab, also Known as Bread Basket of India, is the best place for agricultural tourism. perhaps one of the most rejoiced destinations all over India. Farms all over Punjab exemplify the simplicity, natural wonders as well as calmness and refreshment to the core.
This tour is a great way to soak in the feel of Punjabi village life and to see and understand the rural economy of India.
One Way Taxi Rental